Margaret Rossiter, M.Ed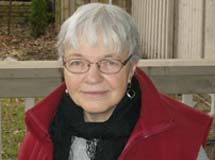 I received my Master's Degree in counselling from the University of Western Ontario in 1990, and have worked in London, Ontario as a psychotherapist since that time.
My approach is emotionally focused and supportive. I take into consideration developmental history, life story, and cognitive habits, as well as the specific cultural, gender, and social circumstance. In addition to traditional talk therapy, I offer my clients a variety of other counselling and psychotherapeutic techniques.
Individual person-centered talk therapy
Eye Movement Desensitization and Reprocessing (EMDR)
Emotionally Focused Couples Therapy(EFT)
I am a certified member of The Ontario Associations of Counsellors, Consultants, Psychotherapists and Psychometrists (OACCPP), and a member of EMDR Canada and the EMDR International Association.